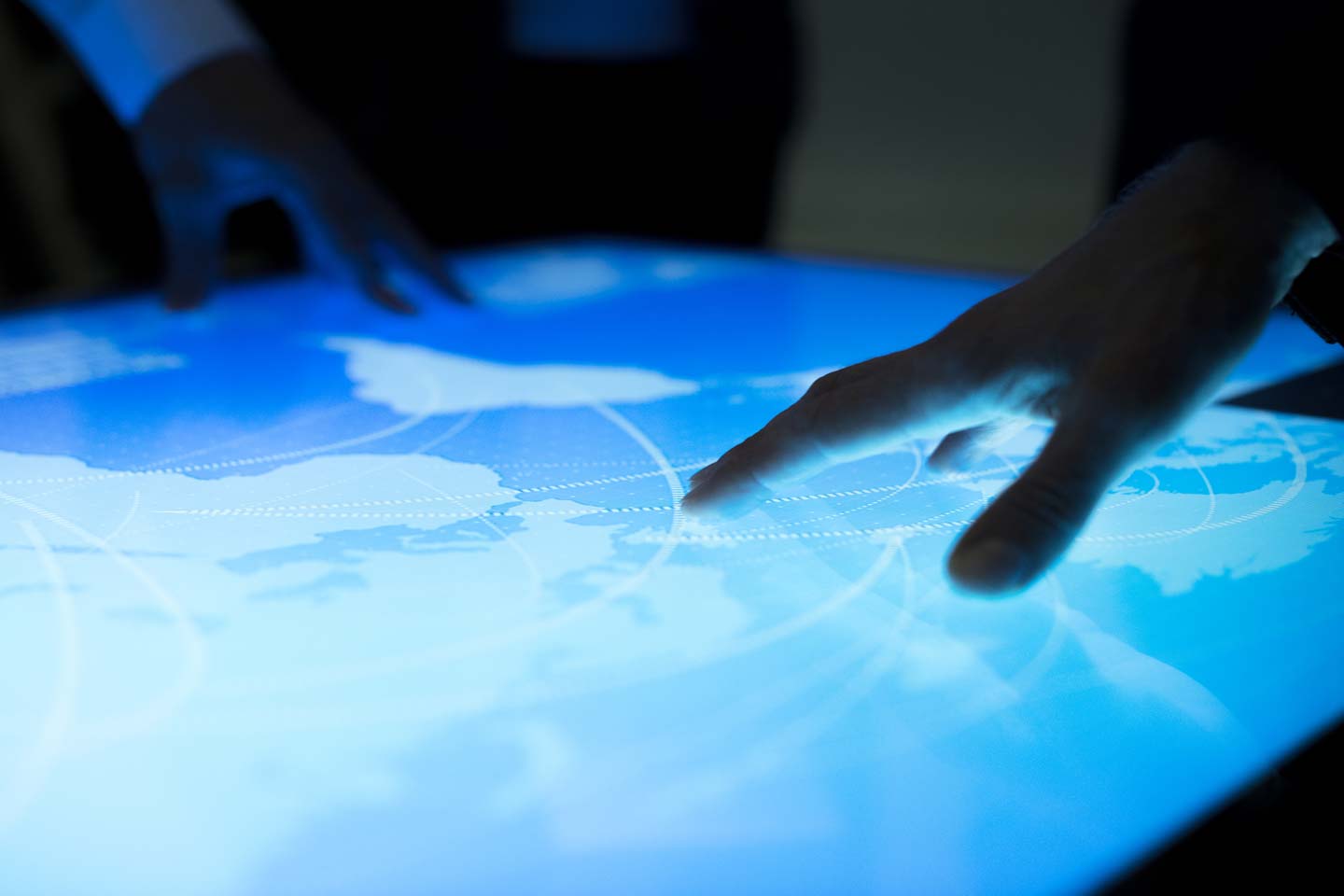 Ein Schwerpunkt unserer Tätigkeit liegt auf der maßgeschneiderten Beratung und umfassenden Vertretung von Unternehmen jeglicher Größenordnung aus dem deutschsprachigen Raum in allen Arbeitsgebieten unserer Kanzlei. Hierzu unterhalten wir an allen Standorten jeweils einen German Desk.
Gleich ob erste Handelsbeziehungen in Brasilien geknüpft werden oder sogar bereits eine brasilianische Niederlassung mit Deutsch sprechenden Mitarbeitern vorhanden ist, bieten wir den unmittelbaren Zugang zum brasilianischen Rechtssystem.
Unsere deutschen und deutschsprachigen Rechts- und Patentanwälte haben ihr Studium bzw. Fortbildungsstudium in Deutschland absolviert und besitzen zudem tiefgreifende Kenntnisse des brasilianischen Rechts. Insoweit wird nicht nur die Kommunikation in deutscher Sprache ermöglicht, unsere Anwälte sind vielmehr auch in der Lage, die Anforderungen und Möglichkeiten des brasilianischen Rechtssystems rechtsvergleichend zu erläutern und Fallgestaltungen zügig und punktgenau zu bearbeiten.
Unsere Anwälte arbeiten standortübergreifend zusammen und werden von deutschen und deutschsprachigen Sachbearbeitern und Übersetzern unterstützt. Durch eine synergetische Zusammenarbeit mit unseren brasilianischen Anwälten und Mitarbeitern wird die rasche Fallbearbeitung optimiert.
Seit 1999 untersucht Chambers and Partners aus London die Rechtsmärkte von über 180 Ländern und identifiziert die führenden Anwälte und Kanzleien durch Interviews mit tausenden von Rechtsanwälten und ihren Mandanten. Ihr guter Ruf basiert auf der Unabhängigkeit und Objektivität ihrer Forschung. Legal 500 bietet auch eine umfassende weltweite Abdeckung von empfohlenden Kanzleien und Anwälten.

…they are fluent in German, which makes this IP practice in particular service-friendly for German market players.

(Legal 500, 2022 edition)

It is also distinguished by its German desk, which is staffed with lawyers with backgrounds in German and European law who regularly act for clients such as Adidas, ThyssenKrupp and Merck.

(Latin Lawyer 250, 2021 edition)

…outstanding German desk.

(IAM Patent 1000, 2020 edition)

Acts for a number of German clients from the automotive and pharmaceutical industries on patent infringement and trade mark nullity actions.

(Chambers Global 2019, German edition)

The desk also advises German companies on trade mark enforcement and portfolio management.

(Chambers Global 2019, German edition)

Firm boasts a dedicated German desk that is well equipped to assist German-speaking clients with intellectual property mandates.

(Chambers Global 2019, Brazilian edition)

Firm's dedicated German desk is well equipped to represent German-speaking clients in all areas of intellectual property.

(Chambers Global 2018, Brazilian edition)

This Brazilian firm's German desk advises an array of prominent German corporates on cross-border IP matters in both the patent and trade mark fields, as well as licensing.

(Chambers Global 2018, German edition)

Of particular note is its German desk, which is staffed by fluent German speakers who possess a fine-milled understanding of European IP law. The desk was established in 2010 and has demonstrated striking growth year on year; clients such as BASF, adidas and MAN Truck & Bus continue to flock here for precise portfolio management.

(WTR 1000, edition 2018)

The team acts for brand owners from all corners of the world, but is particularly noted for its specialised German desk, which has grown exponentially in recent years. BASF, MAN Truck & Bus and adidas are just some of the Teutonic heavyweights that come here for portfolio management.

(WTR 1000, edition 2017)

The four-man team includes a German-qualified lawyer and a Brazilian/German patent lawyer, offering IP advice to its German clients. Advises clients from German-speaking countries on trade marks, patents and licensing, as well as related litigation. The team is led by Philippe Bhering and is based in the firm's São Paulo and Rio de Janeiro offices.

(Chambers Global 2016, German edition)

The firm's German roots and language abilities are very helpful for German clients.

(Legal 500, edition 2015)

The German Desk at this IP specialist assists the firm's German clients with trade marks, patents, licensing and related litigation, and has to date advised the likes of BASF, Adidas, MAN and Siemens.

(Chambers Global 2014, Brazilian edition)

This Brazilian firm's German Desk is based across São Paulo, Rio de Janeiro and Curitiba. Its seven-strong team of lawyers speak fluent German and are experienced in assisting businesses from Germany and other German speaking countries with questions relating to IP law in Brazil.

(Chambers Global 2014, German edition)
Bitte kontaktieren Sie uns über E-Mail [email protected] oder Telefon unter Nr. +55 (11) 3040.1870.